A trusted Leader In the Industry
EverCleanPros is an independent, family-owned business. Every associate and every technician are encouraged to grow professionally, developing their expertise in the art and science of cleaning and restoration. From deep cleaning to structural drying to mold remediation, we take each assignment seriously, as if we had to wake up every morning in that home or office ourselves.
We have access to experts around the country who, like us, constantly seek the latest science and technology to improve our speed, efficiency and results. Our team collectively has over 25 years of experience in carpet cleaning, as well as restoring property damaged by heavy use, floods, storms, burst pipes, fire, air conditioning leaks, fungal growths, bio-hazard conditions, crime scene damage, and MORE.
Our team gets excited with every call to help!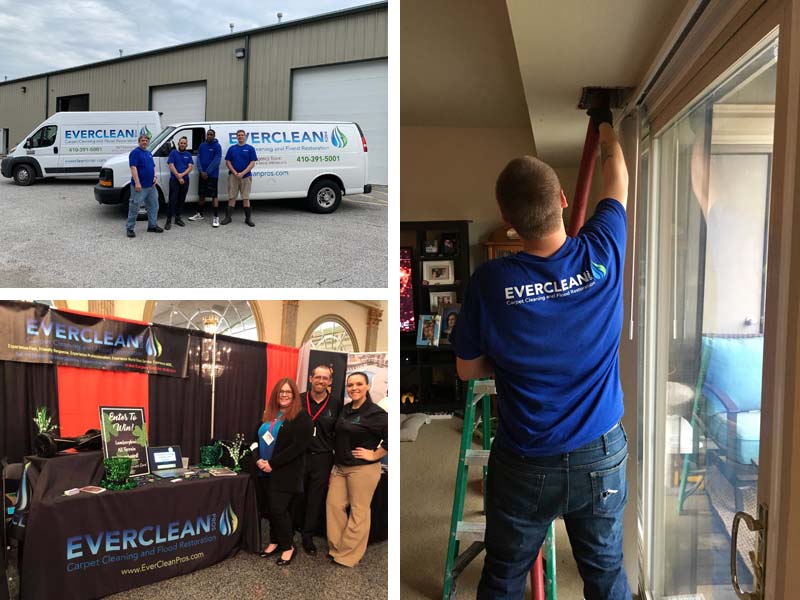 24/7 Emergency Hotline : 410-967-6741