Water Damage Restoration Company Milford Mill MD, Water Damage Repair & Cleanup
24/7 live calls with immediate emergency response
Free estimates
We bill directly to insurance
Licensed, experienced and professional technicians
State-of-the-art equipment to make the process faster
Clear and transparent pricing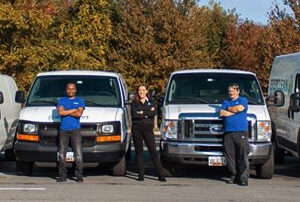 EverCleanPros is an independent, family-owned water damage restoration company serving Milford Mill MD, and the surrounding area. Every associate and technician are encouraged to grow professionally, developing their expertise in the art and science of cleaning and restoration.
Our Milford Mill team has years of experience in residential and commercial water damage, as well as restoration of property damaged by broken or leaky pipes, toilet overflow, bathtub overflow, sink overflow, sump pump failure, refrigerator, washing machine, water heater, or dishwasher overflow, air conditioner leaks, hardwood floor water damage, floods, storms, and MORE.
From water damage cleanup to structural drying, we take each water restoration job seriously, as if we had to wake up every morning in that home or office ourselves. We have access to water damage restoration specialists around the country who, like us, constantly seek the latest science and technology to improve our speed, efficiency, and results.
The Fastest Water Damage Cleanup in Milford Mill MD
EverCleanPros utilizes powerful truck-mounted and portable equipment capable of extracting hundreds of gallons of water in the fastest time possible. We will install temporary professional-grade dehumidifiers, air movers and other necessary equipment to efficiently dry surfaces, essential to preventing unhealthy mold growth. If growth has already taken hold, we will address that immediately.
Our Water Removal and Water Damage Restoration at EverCleanPros will respond immediately and help you get back on track fast. You will get an Milford Mill water damage emergency crew to your home or business as soon as possible.
24/7 Emergency Water Damage Service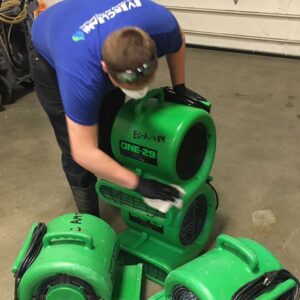 Immediate action is of the utmost importance when a water damage emergency strikes in your Milford Mill home. That's why we offer emergency service 24 hours a day, 365 days a year. If you have large-loss from sudden storm or hurricane damage or have some broken pipe water damage or even a small amount of leaky pipe water damage, you'll have our restoration team to give you the proper water damage services. When you need emergency water removal, we make it our mission to check your home from top to bottom to make sure that all excess water and moisture is eliminated. We will be with you through every part of the Milford Mill water damage restoration process including the water extraction, water restoration, and any other water removal services that are fitted to your situation.
Sewage Backup Cleanup and Removal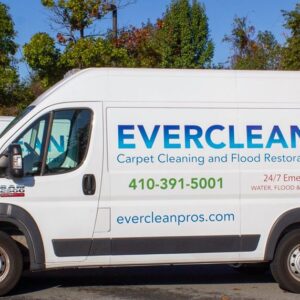 In addition to our home water damage restoration, we also handle safe sewage backup cleanup and removal throughout Milford Mill MD. Sewage contains several harmful microbes. Salmonella, and E.Colli are some that can be found in the waste, and they pose a serious health risk. You should not attempt to handle any sewage cleanup, since you do not have protective clothing, and you run the risk of spreading the organisms to other areas in the house.
Most disasters leave homes flooded with water, and sometimes the sewage system is also affected. Leaking sewage does not only occur during a natural disaster; it can also occur during normal use if the pipes are blocked. When this happens to you, you should contact EverCleanPros to handle sewage damage cleanup. We have the required knowledge and technology to handle the situation safely. Our experts will handle sewage removal in a professional manner, reducing the risk of contaminating other areas.
Handling Flooded Basements and Crawlspace Water Damage
Basement water damage occurs from many different sources. You can have a damp basement to a fully flooded basement from frozen pipe water damage or heavy storms. If the basement water damage is severe and there are structural issues such as a bowed wall, you will need to consult with our professionals. Also, be sure to contact your insurance agent and take pictures. Basement and crawl space water damage are both common because the water flows downward. Any external flooding will make its way to the lowest levels of your home. Also, because homeowners don't frequently go into their basement or crawlspaces as much as their other living spaces, flood damage can cause more damage the longer it sits. Water in basements and crawlspaces can be serious issues, but with EverCleanPros, we take the headache away by performing the best basement water damage repair available.
Your Milford Mill Water Damage Company
You want a water damage company that will listen to you and act fast. That's why when you call, you'll always get a live person, no answering machines. We pride ourselves in clear and transparent pricing. We won't give you a bill for one price after you've been told a cheaper amount. We do flat-rate pricing that includes equipment rentals for 72 hours and doesn't increase the price for rentals. The look for water damage restoration companies near you is over! If your Milford Mill home is suffering right now from water damage, then call us as soon as possible so we can get started right away.
---
We provide services throughout Milford Mill MD, including 21133, 21244.
24/7 Emergency Hotline : 410-967-6741